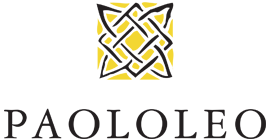 Conditions of sale
---
These general conditions of sale oversee the sale of products sold by this site.
All the purchasing contracts of products on Tours Cantine Paolo Leo website will be regulated by the following sales conditions.
Article 1: Reservation
Our Food and Wine packages can be booked by telephone or e-mail, otherwise they can be purchased directly on the website www.tours.paololeo.it. The reservation will be confirmed once the payment of the chosen item will be done and when the customer will receive an electronic confirmation from us.
Prices refer to tours with departure from the town of San Donaci. In case of departures from other areas, an extra charge may be applied (variable, depending on distance) to be agreed at the time of the booking.
Packages that include alcoholic beverages will be replaced with non-alcoholic beverages for minors.
Article 2: Cancellation
Any reservation must be cancelled within 24 hours. The customer will receive a voucher to use the service on another date. Alternatively, the tour can be converted into a voucher to be used on our e-commerce www.sfiziosalentino.it. In case of failure to notify the cancellation within the deadline mentioned above, the tour will not be refundable.
In case Cantine Paololeo SRL will communicate in writing the cancellation of the tour for any reason (except for the customer's fault), customer is entitled to book the chosen tour within 12 months, on another date to be agreed, or to use the entire amount on our e-commerce www.sfiziosalentino.it. Otherwise, the total amount already paid will be refunded within seven working days from the time of withdrawal or cancellation.
Article 3: Payment
We accept payments by bank transfer, MasterCard, Visa and Paypal credit card.
All the packages do not include any health insurance.